Farm House Summer
Farm house in Garfagnana with swimming pool, comprising 3 apartments and restaurant service.
http://www.agriturismosummer.it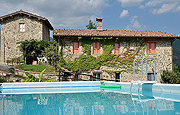 Organic farm holiday accomodation Pane e Olio
Organic agritourism centre with restaurant also with access for the disabled.
http://www.agriturismopaneolio.it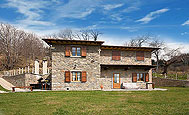 Farm House Prato Fiorito
Set right in the middle of the countryside, offering holidays in natural surroundings with relaxation as the key feature.
http://www.agriturismopratofiorito.it
Farm house accommodations in Lucca
On this page you will find a selection of the best holiday farmhouses in Lucca and the surrounding province.
The holiday farmhouses (or, in Italian "Agriturismi") in the province of Lucca are mainly known for their "rustic, rural" style, which will take you back to the traditions of ancient times, in an experience that is enhanced most of all by their characteristic restaurants.
We based the selection featured here on the best farmHouses located in Lucca in the Media Valle del Serchio, Garfagnana; they all have a distinct rural style, are family-run and feature a swimming pool and a traditional restaurant. By clicking on the name of the farm house you have chosen, you will enter the website of the establishment itself, where special offers and last minute promotions await you.
Come and spend a pleasant holiday in one of Lucca's splendid farmhouses!